At
Passion Heating & Air
, we diagnose the problem for a flat fee, regardless of how long it takes to find the issues. We then provide you with exactly what the cost will be for repairs and projected time to have everything up and running in proper condition. With our 24 hour service, you can rest assured that we will be available whenever you need us. We employ highly trained
Charleston air conditioning
&
heating technicians
whose goals are to make our company the best heating and air company around.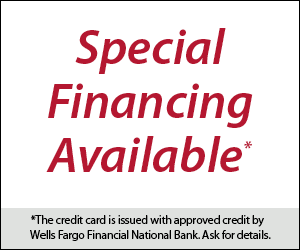 Time to tune up your AC!
Are you unsure of whether it's time to replace your current air conditioner? Think of this: if you are operating an inefficient air conditioner and have had repairs before…MORE
How clean is your air?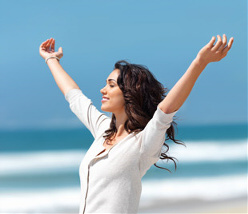 Indoor air quality is notorious for being unclean and littered with mold spores and dust. Have your home air checked for quality control and possibly save your family from …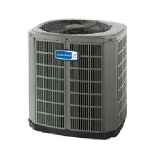 Read More
Charleston AC Repair
Keep your home cool in the heat with our state of the art air conditioning installation, maintenance and repair serving the greater Charleston area. Our main heating and cooling office location is in Johns Island, SC; however, we provide air conditioner service for all of Charleston and Berkeley Counties. Passion Air's emphasis is on quality work and customer service for all existing and new customers. For those in the Charleston area, we know how important it is to maintain a comfortable living and working environment, making it necessary to hire the right AC contractor.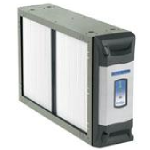 Read More
Charleston Indoor Air
Many Charleston and Berkeley county homeowners do not realize the dangers of air pollution that exists inside their South Carolina homes. The EPA states that the average person spends about 90% of their time indoors, and studies have shown that indoor air pollution can sometimes be two to five times to even 100 times higher than outdoor air pollution. Allergens such as dust, dirt, and pollen are circulated around our indoor living space, and we continue breath this air for many hours.
We service all major brands including:








Our Working Process
Passion Heating and Air is committed to providing the ultimate in quality, friendly and efficient service.

Personal Attention
We assess your unique system making accurate recommendations saving you costlier repairs in the long run.

Exceptional Service
We provide you with a fair estimate answering all of your questions and putting your mind at ease.

Quality Workmanship
Our LEED certified technicians provide quality repairs and maintenance with a 100% guarantee.
Awesome service from Passion Heating and air...called for help and they were on site within 30 minutes and quickly fixed the heat pump and corrected ALL problems..completely thorough !!! Very honest and reliable and are my new company of choice...! Highly recommend them !!!

Cecilia Barksdale

What a great surprise. The best HVAC contractor we have found on Seabrook Island. Highly Recommended!!!

Hal Guice

John was great. Prompt, courteous, professional, explained everything without me getting out my checkbook before he left. I plan to use them from now on for my heating and air and will know I don't have anything to worry about!

Karen K.

John has been out to service my existing HVAC setup twice as well as separately provide an estimate for a potential new system. Each time he has arrived on time and been extremely professional explaining both the good and bad. I would recommend John.

Alan Firth

John has serviced my HVAC over the last year and given great service and great advice! Don't hesitate to give him a call, you'll be glad you did!

Shane Crawford

Passion Heating and Air is definitely the company to call for heating and air conditioning issues/maintenance. John fixed our central heating system, gave us an honest and reasonable price and was a pleasure to work with. He was friendly, efficient and professional! I would recommend Passion Heating and Air to anyone.

Sarah Snider

Great quality company. Didn't try to sell me stuff I don't need. Clean cut honest tech had no problem letting inside my home. Up front and honest would recommend to anyone.

Jessi Harriott

Technician - John - was outstanding. These HVAC units have been serviced by three different companies in the past. Passion was the absolute best. I will definitely use them in the future

Robert Bohnstengel

Great guy, great service, will definitely continue using this company for all of our hvac needs!

Keather Peterson

I was really impressed with the service I received and will continue to do business with them in the future.

Alexandra Hamilton

The owner himself came out to do my HVAC inspection. He was on time, professional, and thorough. I would highly recommend this business to others. He showed and explained everything to me in detail without me having to ask, and was very patient with my questions. Excellent customer service!

John Ticknor

Great job! On time, thorough, and knowledgeable. If I have any A/C or heating problems I will definitely call Passion Heating and Air.

Richard Hayden

Professional, friendly service tech. did an excellent job and explained what and why he was doing it. I will definitely have them back.

Susann Williams
TOP