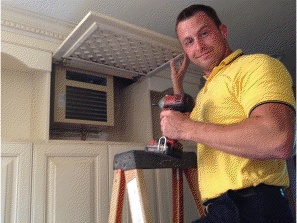 There are licensed contractors and there are NATE certified technicians. You can be a licensed contractor and still not be sufficiently qualified to effectively maintain and install heating and air equipment. The equipment is one thing, but there is a lot of value in choosing a quality technician for proper installation and maintenance will determine optimal performance of the equipment in your home or business. 
NATE certified technicians have gone through extensive testing and qualifications to prove their knowledge about the heating and air industry. 
Choosing a NATE Certified Technician offers many benefits:
Optimal energy efficiency and lower power bills by offering proper installation and maintenance
Less frequent callbacks and warranty returns
Exceptional customer service
Comfort of knowing the job is done right the first time
Equipment that runs at peak efficiency
Knowledgable and skilled technicians at your disposal
Passion Heating and Air is a Charleston SC area HVAC company with NATE certified technicians providing customers with outstanding customer service and quality work. Please contact us with any questions about your heating and cooling needs or to schedule an appointment to speak with one of our NATE certified technicians.